Have you already downloaded the new Medit Apps for your Medit i500? These new features include Medit Ortho Simulation, Medit Crown Fit, Medit Smile Design and Medit Compare. With these apps its easy to impress your patients.
Medit Ortho Simulation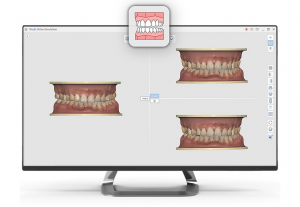 With Medit Ortho Simulation you can show the patient potential results of different orthodontic treatments. It is possible to upload up to three different scenarios by adding face scan data.. Improve treatment acceptance by showing the patient their future smile.
Medit Crown Fit

Medit Crown Fit allows you to conduct a modeless crown fitting. The software will show you how well the crown will fit based on prep design.
Medit Smile Design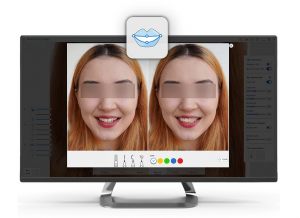 With Medit Smile Design you can visualize the outcome for your patient. You only have to upload an image of the patients teeth and show them how their future smile could turn out.
Medit Compare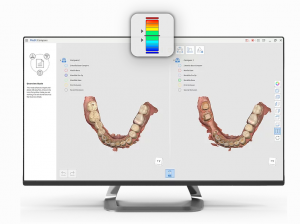 Medit Compare is an easy to use data analysis tool. Experts as well as beginners can use it in order to see the differences in two or more sets of scan data. The software allows you to overlap two different sets of scan data, then view surface roughness, curvature and data deviation.
Head on over to the Medit Link App Box to download now!